The name of this page is "Store". That's pretty presumptuous, really. What kind of store only stocks three items? My niece runs a lemonade stand with more variety.
Nevertheless, they are three really solid items, especially if you want to treat yourself or someone you love to something nice. Each of my albums is completely different and guaranteed to brighten your day. If your day is already going ok, a little extra boost won't hurt.
My latest release is "Walk It Off". I recorded in my hometown Nashville and had an absolute blast working on it!
"Alberstadt's relatable humor and delicious sarcasm fuse to make him accessible and hilarious throughout Walk It Off. His intelligent and observational style keeps listeners laughing as his every man's man qualities bring a level of comfort that makes it easy to get lost in his comedy." –Laurie Fanelli, AXS TV
"With friendly sarcasm accentuated by his punchy delivery … Alberstadt pulls off what most comics can't: making snarky-yet-truthful comments that are laugh-out-loud funny without resorting to mean-spirited take-no-prisoners comedy." –Ed Placencia, Comedy Reviews
"It's Prounounced Jenkins" was released in 2010 and features 4 BONUS TRACKS from some shows I did while on tour in the Middle East for the troops.
"Keith Alberstadt's It's Pronounced Jenkins is as solid a stand-up comedy CD as they get." –Richard Lanoie, The Serious Comedy Site
And the timeless classic "One Night Stand", featuring my older material, is still available too!
Get one or all three today! As always, thank you for the continued support!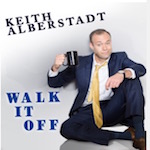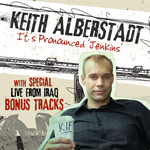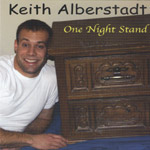 *Legal disclaimer: If you buy a CD for a Valentine's Day gift and your significant other gets pissed off, Keith and the good people at keithcomedy.com cannot be held liable. Besides, why would you want to bother with a lawsuit? The courts are already backed up with important cases, like why fast food restaurants should be held accountable for getting stupid people fat.